Join the ranks of over 200,000 musicians, audio engineers and music producers with our online training courses
Forget spending another agonizing minute searching online to find help running your live sound setup or home recording / project studio. Discover our video training catalog built by David Wills (Michael Jackson, Whitney Houston) for musicians, engineers and music producers like yourself, looking to get the results you know your music deserves.
Not sure where to start? Check out our most popular courses:
Our Courses are built by David Wills, a 30+ year Audio Engineer Veteran
Learn how David's industry experience working with artists like Michael Jackson, Whitney Houston, Phil Collins, Chicago, Earth, Wind & Fire, Diana Ross and others can help you quickly achieve professional results.
Proud Partner with these trusted, industry brands
"If you've ever wanted to have a pro engineer spend the weekend at your house and teach you everything he has learned from working over 25 years with the best names in the business…this is your ticket to that experience"

Chris Feeney (Charlotte, NC)
Semi Professional Musician
"These videos are a must...David makes complex concepts fun to learn. I highly recommend them"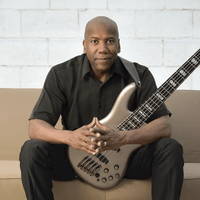 Nathan East (Sting, Eric Clapton)
Grammy Winning Bass Legend
"I have been mixing sound in churches for over 40 years and trained many people. I have not found a better aid for training than ProAudioEXP."

Leland Grey (Northridge, CA)
Audio Engineer and Trainer
To Sound like a Pro ... Learn from a Pro!
Whether you are a recording musician who wants to create songs like what you hear on the radio or an audio engineer who runs live sound at a church and wants to have a breakthrough in your mixing...ProAudioEXP has what you need to succeed.
Any Questions? Drop us a line in the little blue chat icon in the lower right hand corner of this page. We'll get back to you as soon as possible!