Join Over 200,000 Musicians and Audio Engineers

Discover our training catalog built by David Wills, a 30+ year veteran, Audio Engineer. Learn how David's industry experience working with artists like Michael Jackson, Whitney Houston, Phil Collins, Earth, Wind & Fire, Chicago, Diana Ross and others can help you quickly achieve professional results.

Check out our most popular courses including the Ultimate Home Recording School (2nd Edition) and the Ultimate Live Sound School (2nd Edition) and our Masterclasses on Mixing, EQ, Compression and Vocals.
What our valued customers are saying...
Great & Easy to understand
I was looking for a tutorial to understand deeply the QU32, David just did it great and easy, I full recommend this course…Congrats
Allen and Heath Qu Series Video Tutorial (Qu-16, Qu-24, Qu-32, Qu-SB, Qu-Pac)
Zoom R8
Excellent tutorial!!!! The only one, in my view, of all the other tutorials on offer, that is clear , coherent, professional and reliable. Thanks to David's tutorial I have now manage to understand this devise.
Highly recommended. I was on the brink of despair until I purchased thus tutorial
Lee Glassman
Zoom R24/R8 Tutorial
Overall Excellent Tutorial
If you've ever seen the manual that comes with the Roland VS2400cd, then you probably already know how intimidating it is upon first glance. If you haven't seen it, it's basically the size of a college textbook. Really, it has you jumping all over the place just to learn basic operations. David's video tutorial is simple and easy to understand. I certainly know how to read, but I've always been a hands-on person and just watching someone else do something while they explain it makes it so much easier to learn. David basically goes through all the basic operations, while actually demonstrating by recording himself and then into some more advanced techniques. He explains things clear and simple in a way most anyone can understand. I appreciate that. I have 3 DAW recorders (Tascam 2488mkII, Tascam DP24, Roland VS2400cd) and because of this very Roland VS2400 dvd tutorial, I have purchased each of the other recorders perspective tutorials from him. Thank you David for releasing these tutorials. You really make learning easy.
Roland VS-2400 Tutorial
Solid and informative tutorial!
David's presentation was easy to understand, informative and gives the viewer a thorough and detailed look into how the Fantom G functions. David's personality is also warm and engaging. Too many gear related tutorial videos come across as stoic, forgettable and mostly painful to watch. ProAudioEXP is 100% recommended!
Roland Fantom-G Tutorial
Great course
Very good value for money!
Roland VS-2400 Tutorial
SQ made easy!!!
Been going through this tutorial for tech at my church, its spectacular! Not quite done yet but I've learned way more than I would have on Youtube. Great buy whether you have the SQ 5,6 or 7
Allen and Heath SQ Series Video Tutorial (SQ5, SQ6, SQ7)
Huge amount of info!
The SQ series has all the capabilities that an amateur sound person will ever need and far more than most of us understand how properly use - or even know about. David gives a clear intro to the functions of the SQ series along with when and why you should use them. If you have a choice between this DVD and the User's Manual, chose the DVD.
Allen and Heath SQ Series Video Tutorial (SQ5, SQ6, SQ7)
Live Sound School Review
Lots of great information. Eliminates the guess work of setting up and running a sound system.
Ultimate Live Sound School
great class
Started volunteering at a church that uses the Behringer X32. This class was a quick way to learn everything I needed to get started on the X32. Worth every penny!
Behringer X32 Video Tutorial
Korg XD Series (D32XD & D16XD) Tutorial
Absolutely delighted not only with the DVD but the guys customer service, I even had an online version to tide me over whilst waiting delivery. Can't recommend enough. Thank you, brilliant help. Cheers!
Korg XD-Series (D32XD & D16XD) Tutorial
Excellent
Very good tutorial. All important functions of the M32 explained in a well structured, clear and very comprehensive way. Thank you David.
Midas M32 Tutorial (M32R and M32 Live)
Mixing demonstrated clearly but: -
I really enjoyed watching this practical masterclass. As usual David explained everything very well and I have managed to incorporate many of his methods into the tasks I am working on. However, as a) a newbie and b) using Cubase Elements, the fact that David used Pro Tools and Reason made things a bit difficult for me.
I should point out that my main function is playing bass in a band and that I am learning this to be able to record our music to a higher standard.
I have still rated the course 5 stars because David is slowly getting me hooked on audio production.
Masterclass-Mixing
Great Course!
Easy to follow, step by step. Learned everything I needed to get started on the SQ-5. I plan to purchase additional classes!
Allen and Heath SQ Series Video Tutorial (SQ5, SQ6, SQ7)
Invaluable
I retired my VM3100Pro in 2008 when I went "in the box". Going DAWless now and find I've forgotten everything except how inscrutable the manual is. This tutorial has saved me hours and hours of head scratching. Worth every penny.
Roland VM-3100 Tutorial
Clear, Useful, On-target Training- Well Done. Highly Recommended!
I enjoyed the clear explanations, positive attitude and expert guidance. Even though I am an experienced AH Sound Tech (SQ6, GLD80, QU) I learned some new things that filled in some gaps. I am looking at possibly purchasing additional seats for new Sound Techs at our church this coming summer.
Allen and Heath SQ Series Video Tutorial (SQ5, SQ6, SQ7)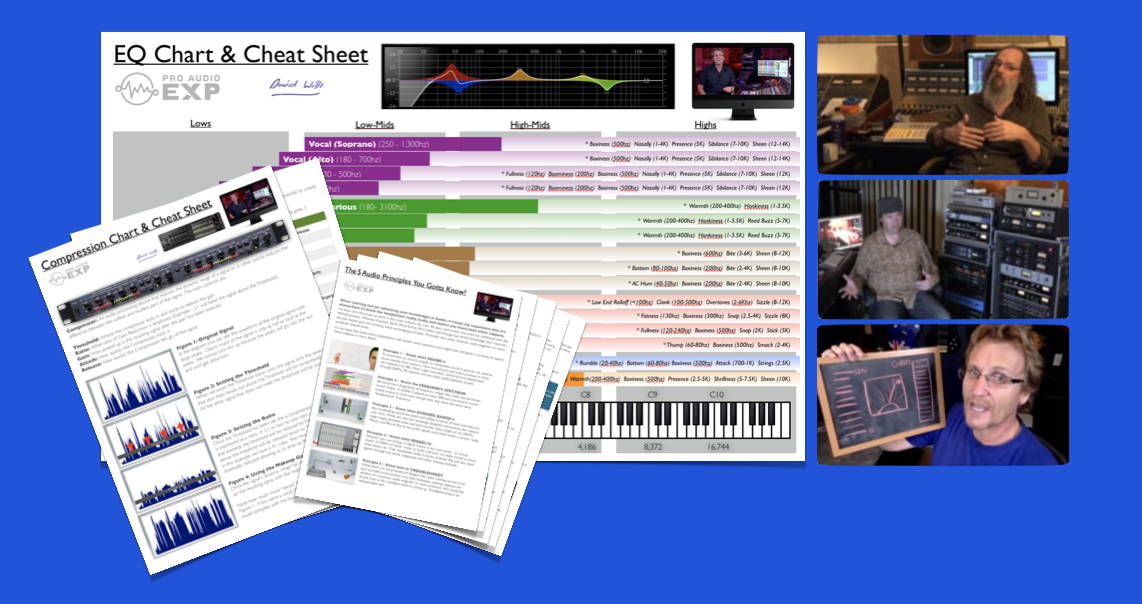 Get Instant Access to an Audio Engineer's Personal Toolkit collected from working for over 30 years with artists like Michael Jackson, Whitney Houston, Phil Collins and Diana Ross.

Includes EQ Cheat Sheet, Live Sound Checklist, Mixing Tricks, Compression Chart and Grammy Award Winning Engineer Interviews.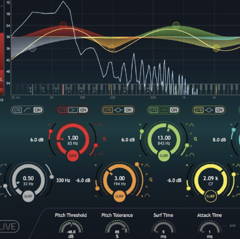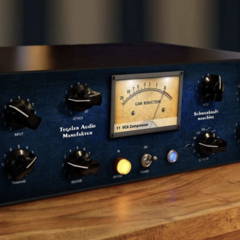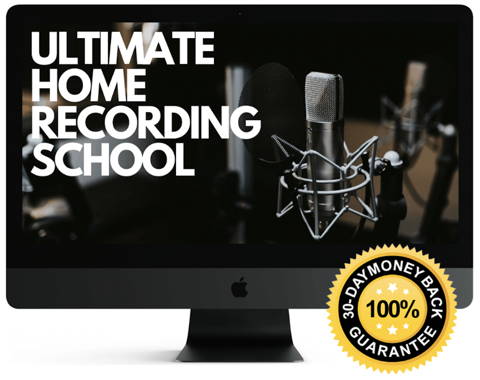 Your one-stop course for producing excellent recordings in your home or project studio
Designing the perfect studio
Recording excellent tracks
Mic selection & positioning
Industry best practices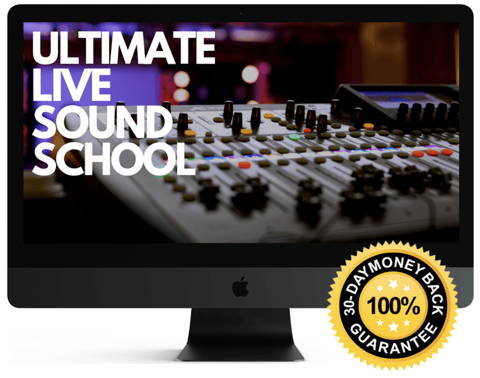 Everything you need to design, run and troubleshoot any live sound system
Mixers, Speakers, Effects
Perfect for Churches
Fix Feedback and Hum forever
Troubleshoot like a Pro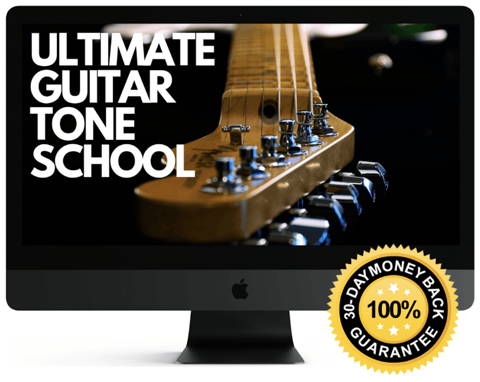 Everything you need to get Killer Guitar Tone from Hendrix to Clapton

Model classic tones from the masters
Master correct pedal order
Reverse engineer any tone
Get world class tone from your rig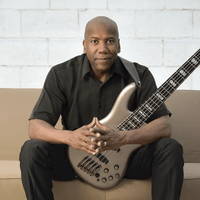 "These videos are a must...David makes complex concepts fun to learn. I highly recommend them"
NATHAN EAST
(Grammy Winner with Eric Clapton, Sting, Daft Punk)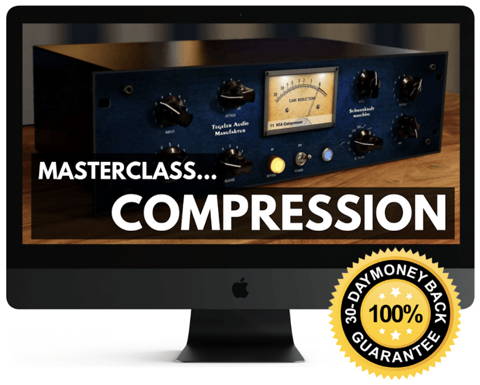 Have you always been confused with compressors, limiters & noice gates?

The best way to compress vocals
The secret with attack settings
How to create punchy tracks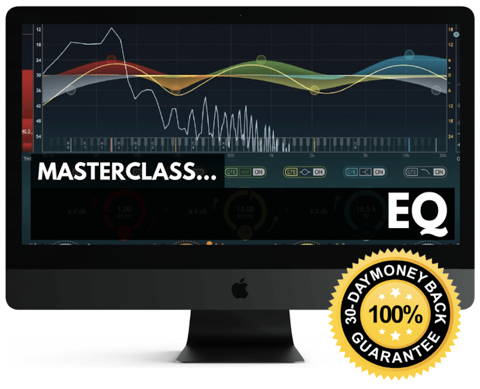 Have you ever wondered how the pros use EQ and why your tracks aren't strong enough?

The 4 point technique for great EQ
How to zero in on problem frequencies
Truly great vocal curves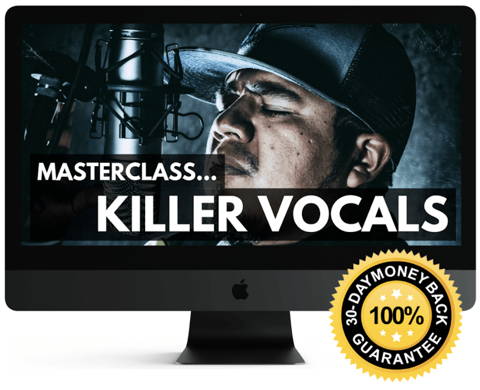 The complete course to producing, arranging and recording Killer Vocals!

How to create lush harmonies
Building 12 part vocals
Complete guide to vocal warmups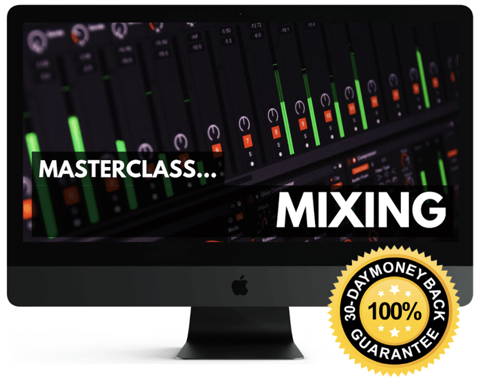 Ever wondered why your mixes don't sound like a record? Here's the Answer!

Perfect for live or recording engineers
Sideband mixes
Advanced mixing techniques
David Wills is the founder and owner of ProAudioEXP (formerly ProAudioDVDs).
Over the last 20 years in business we've provided the best video training for Musicians, Engineers and Music Producers through relationships with the biggest industry brands including Roland, Tascam, Midas, Presonus, Behringer, Korg and Zoom.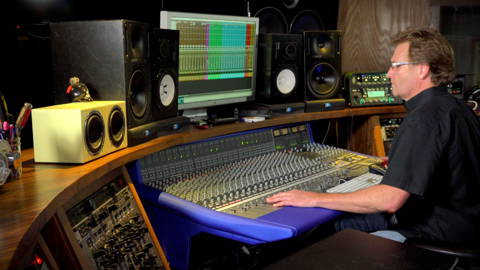 David Wills has worked in the professional world since 1989 designing studios in Hollywood and working on all the major awards shows (Grammys, Oscars, Billboard Awards and American Music Awards).
Professional credits include...

Phil Collins
Diana Ross
Aretha Franklin
Earth, Wind & Fire
Chicago
Grammys, Oscars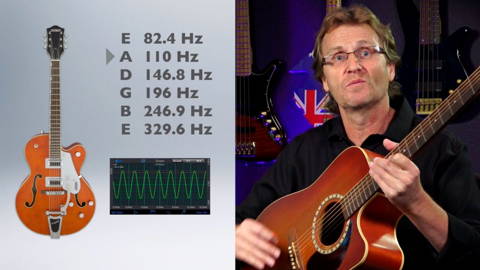 David Wills produced his first courses on VHS tapes way back in 1995 and has created over 70 courses for Roland, Tascam, Korg, Presonus, Midas under ProAudioEXP and the former brand ProAudioDVDs.
Some notable facts...

Over 10 Million Views
Over 200,000 Customers
Over 70 Courses
In Business since 1995
Live Seminars in NY
Live Seminars in LA

Proud partner with these trusted, industry brands

"If you've ever wanted to have a pro engineer spend the weekend at your house and teach you everything he has learned from working over 25 years with the best names in the business…this is your ticket to that experience"
CHRIS FEENEY - (Charlotte, NC)


"I have been mixing sound in churches for over 40 years and trained many people. I have not found a better aid for training than this."
LELAND GREY - (Northridge, CA)
"We were building a new church in Central Texas and I was interested in sound design. David Wills is a Master teacher!"
JOANN LACANNE - (Salado, TX)


"David has the unique ability to make the complex simple. I've watched many training tools but David's courses are by far the best."
KEVIN LONG - (Houston, TX)
To Sound like a Pro...Learn from a Pro!
Whether you are a recording musician who wants to create songs that sound like what you hear on the radio or an Audio Engineer who runs live sound at a church and wants to have a breakthrough in his mixing ... ProAudioEXP has what you need to succeed.
Online access or Shipped DVDs
Lifetime Access
Unlimited Use
View On Demand on any Device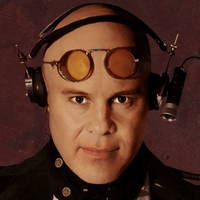 "David's videos are the best I've ever seen...they are clear and concise and essential viewing"

THOMAS DOLBY
(Recording Artist and Electronic Music Pioneer)


If you have any questions, please drop us a line using the little blue "widget" in the bottom right hand corner of this page. We'll get back to you as soon as possible.