Start Recording Like a Pro & Get Radio-Ready Mixes in Just 7 Days
Discover how to transform your Home Recordings and Music Production with 30 year veteran Audio Engineer David Wills (Whitney Houston, Michael Jackson, Diana Ross, Chicago, Earth, Wind & Fire)
Complete Online Video Course with 8 modules
Lifetime Access for just $197
Over 5 hours viewable on any device
Over $300 in free bonuses
Includes source sound files for you to practice with
The Complete, Proven Path trusted by thousands of Music Producers and Home Recording Enthusiasts
The Ultimate Home Recording School Video Course first launched in 2010 and today it's in its 2nd edition. It's recently been completely reshot and there have been many great updates to the training - including new HD videos on modern mixing techniques as well as a super helpful information on distributing your music on Apple Music, Spotify & all the others.
8 Modules Guaranteed to Transform your Home Recordings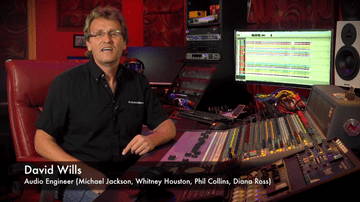 Introduction to exactly what Home Recording is and what the history of it has been. You'll discover the basic flow of Audio from start to finish and how the Gear/Knowledge Gap has prevented you from succeeding in your Studio.
Introduction
What makes up a home studio
The Gear/Knowledge Gap
Why New Equipment won't save you
Your Teacher
A Brief History Of Recording
MODULE 2 : EQUIPPING YOUR STUDIO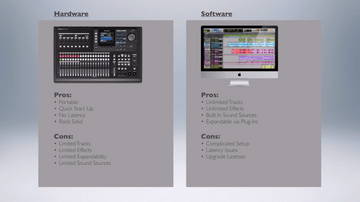 In this module, we'll reveal EXACTLY what you need in your Home or Project Studio. With so many brands and options, this module will lead you step-by-step through how to make gear choices that make all the difference.
Hardware vs. Software
Questions for Hardware Studios
Questions for Software Studios
Software Instruments
Using Keyboard Controllers
Using Control Surfaces
Inputs & Outputs
Acoustics
MODULE 3 : WHAT IS SOUND?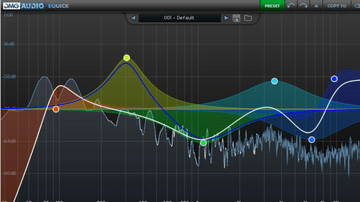 If you've ever wanted to master the tech terms like dBs, Hertz, frequency ranges, balanced and unbalances lines without spending months in a $80,000 College level Audio Engineering Course, this module is for you.
The 3 Characteristics of Sound
Levels
Frequencies
Physics
Decibels
- dBs SPL (Sound Pressure Levels)
- dBs Signal Levels
Understanding Hertz
The Frequency Spectrum
Physics of Sound and Phase
The 3 Rules of Recording
- Capture it Clean
- Get the Best Possible Signal to Noise Ratio
- Isolate the Sound

Digital Audio 101
Isolating Vocals
Review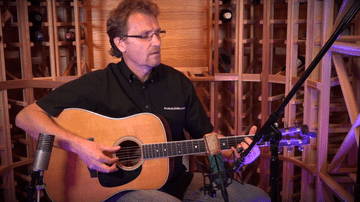 Now that we've mastered what sound is, we can go about the process of tracking performances and getting clean takes through gain staging, microphones choices and placement. See how to record vocals, guitars, VIs and drums.
What's the Objective?
Microphone Types
Dynamic Microphones
Vocal Condenser Microphones
Addressing Microphones
Recording Vocals
Microphone Techniques
Proximity Effect
Dealing with Plosives
Dealing with Sibilants
Setting Levels
Recording Acoustic Guitars
Recording Electric Guitars
Recording Drums
- 2-Mic Technique
- Full Kit Technique
Acoustics
Punching In
Vocal Comping
Bouncing/Freezing Tracks
Editing Tracks
Snap to Grid
Flying Vocals
Editing MIDI Tracks
Review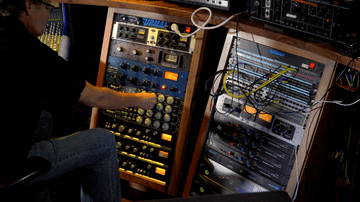 Discover the palette of effects available to you, how they work and most importantly how to use them in a mix. From dynamic effects like compression, limiters & gates, to traditional effects like delays & reverbs...this module is a must.
Effect Types
Effect Routing
Routing in Reason
Routing in Logic
Routing in Pro Tools
Dynamic Effects
- Compressors
- Limiters
- Noise Gates
EQ
Time Based Effects (Reverb and Delay)
Modulation Effects
- Chorus
- Flanger
- Phaser
- Tremolo
- Pitch Shifting
- Split Harmonizer
- Autotune (Pitch Correction)
- Time Correction
Printing Effects
Review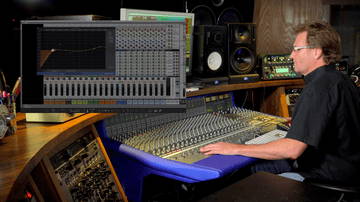 In this module, you'll look over the shoulder of David Wills as he builds a Mix from absolute scratch. With closeup graphics that show exactly how to EQ and compress everything from Vocals, Guitars, Keys & Drums.
The Mixdown Process
The Mixing Landscape
Placing Elements
Spreading across the Stereo Spectrum
Moving Elements back in the Mix
The Genre Drives the Mix
Mixing Styles
Who is the Star in the Mix?
What can we do?
Subgroups and VCAs/DCAs
The 3 Steps of Mixing
Organizing your Tracks
Building a Rough Mix
Vocal Double
EQing Vocals
EQing other Tracks
Compressing Tracks
Adding Reverb and Delay
Using Automation
Importance of Monitors
Monitor Placement
Using Mixing Templates
Review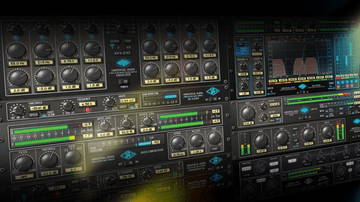 Once your Mix is complete, your song is not yet done. Learning how to maximize signal levels with multiband compression, global EQ and stereo imaging separates your songs from so many others that just sound...amateur.
Mastering in the past
Loudness Wars
Visual Example of Loud Mix
Mastering Tools
Mastering in Reason
Mastering in Pro Tools
Mastering in Logic
Multiband Compression
Mastering Options
Exporting and Archiving
Final Distribution
Graduation!
MODULE 8 : DISTRIBUTING YOUR MUSIC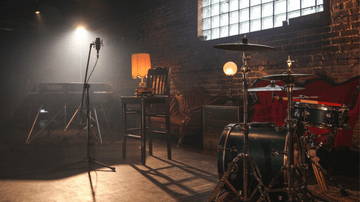 Now that you have a perfectly crafted song you need to archive it properly...but more importantly share it with the world. Discover the right formats and how to share your masterpiece on Apple Music, Spotify & all the others.
Preparing for Distribution
Bitrates and Resolution
Metadata
Choosing your Platforms
Over $300 in Free Bonuses!
BONUS 1 : MICROPHONE SHOOTOUT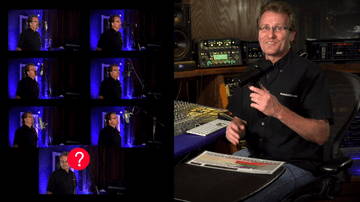 In our Famous Microphone Shootout, we compare 7 Legendary Microphones from Shure, Manly, Neumann and Sony costing up to $10,000. You'll be blown away with David's favorite Secret Microphone that stands up to the Big Boys and costs under $100!
BONUS 2 : TEST TONE TRAINING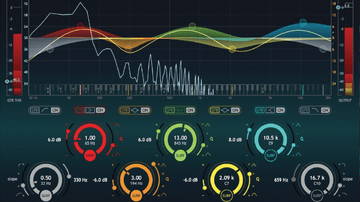 Can you quickly identify 315Hz? 1.25kHz? Master your ear training by quickly identifying any tone. Play them through your system through any connected iPad or smartphone. Run Pink/White noise through your system and check phase and other potential problems.
BONUS 3 : ANDREW SCHEPS INTERVIEW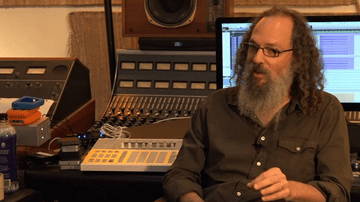 Andrew Scheps is a Grammy Winning Audio Engineer who has worked with Adele, Red Hot Chili Peppers, U2, Greenday and Metallica. In this exclusive interview, Andrew discusses how to record and mix vocals in the manner that has kept him one of the busiest engineers in the world.
BONUS 4 : DREAM STUDIO BUILDOUT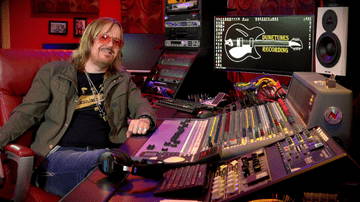 Patrick Dune has built a dream Commercial Studio in his basement. With custom built acoustic treatments, vocal and drum booths and a killer control room, listen to how Patrick put this all together and avoid the pitfalls of not doing it right.
BONUS 5 : CLARK HAGAN INTERVIEW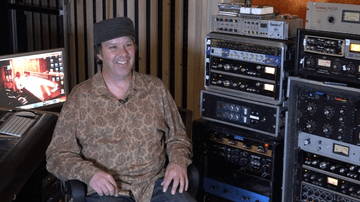 In this exclusive interview Clark Hagan (Grammy Award Winning Audio Engineer) who has studied under Elvis' long time Engineer, reveals his mixing secrets for getting great drum, guitar and vocal sounds using analog gear and modern plugins.
BONUS 6 : MAKING STUDIO SIDE MONEY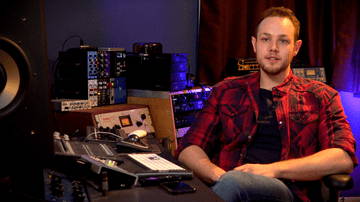 Imagine turning your Home Studio into a Money Maker. Nick Pelc has done just that. From humble beginnings using a Tascam 2488 to a complete commercial studio in his basement, Nick talks about the business side of turning your hobby into a bankable side income.